United States
Fact Checked
What is the Miccosukee Tribe?
The Miccosukee tribe is a Native American group that originally settled the regions known today as the states of Alabama and Georgia before migrating to Florida in the 18th and 19th centuries. Historically members of the Creek Nation, the Miccosukee tribe also maintained strong ties with the Floridian Seminole Indians until formally separating in the 1950s as a result of linguistic differences. The tribe requires that members be born of Miccosukee mothers or be at least half Miccosukee or Seminole and not be enrolled in other tribes. The sovereignty of the Miccosukee tribe was legally recognized by the United States federal government in 1962 once the tribal constitution was approved by the US Secretary of the Interior.
Prior to the arrival of Spanish explorers and other European settlers in the early 16th century, the Miccosukee tribe inhabited the Tennessee Valley region. The origin of the tribe's name is disputed, but some theorize that it was coined by Spanish conquistador Juan Ponce de Leon's men who referred to the native people as micos sucios (Spanish for "dirty monkeys"), which become Miccosukee. At the time of first contact with Europeans, the Miccosukee tribe lived in mud covered huts in small villages according to surviving documentation. Once the Spanish had surrendered Florida to the British Empire in 1763 and removed most of the Florida Indians to Cuba, several Native America tribes, including the Miccosukee, arrived to claim the newly unoccupied land.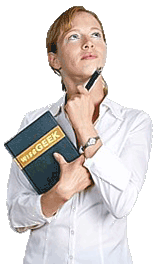 After migrating to Florida in the 18th and 19th centuries, many Miccosukee tribe members became embroiled in the three confrontations between Seminole Indians and the United States government known as the Seminole Wars. The Seminole Indians fought forced relocation and attempts by the United States to invade Florida, but the territory was ceded to the U.S. by the end of the third Seminole War in 1858. The surviving Seminole, including the Miccosukee, fled to the Everglades to avoid resettlement although many were forced west to Indian Territory and perished during the journey. The Miccosukee speak Mikasuki, a different language from the Seminole, and left the Seminole tribe in the 1950s.
The Miccosukee tribe owns and administers four different reservations in the vicinity of Miami, Florida: Tamiami Trail, Alligator Alley and two additional reservations near Krome Avenue and US 41. Tamiami Trial is the primary residential reservation. Alligator Alley and the Krome Avenue reservations are for the tribe's commercial ventures including gas stations, tobacco shops, golf, gambling and resort amenities. Revenue from the commercial ventures is used to maintain the tribe's services and fund future development.
AS FEATURED ON:
AS FEATURED ON:






Woman holding a book