United States
Fact Checked
What is the Catawba Tribe?
The Catawba tribe, more properly known as the Catawba Indian Nation, is one of many Native American tribes that are recognized by the United States government. Derived from a Catawba place-name, Katapu, Catawba is translated as "fork in a river." As with most names commonly used for Native Americans by others, Catawba is not the name the tribe uses for itself. Instead, the Catawba call themselves Iyeye, which means "people," or Nieye, meaning "real people." The tribe is sometimes called the Iswa, but there is some debate about whether this actually was a separate tribe or another name used by Spanish settlers for the Catawba tribe.
Catawba Indians originally were found throughout present-day North and South Carolina in the United States, but by the early 21st century, they primarily were centered around the Catawba river in South Carolina and along the border between the Carolinas. At their height, the Catawba tribe was second only to the Cherokee in terms of power held in the area that was to become the Carolinas. Although they were largely friendly toward European colonists, they maintained almost constant warfare with nearby tribes, including the Iroquois, Cherokee, Shawnee and Delaware Indians. On occasion, the Catawba tribe joined European settlers in battle against these tribes.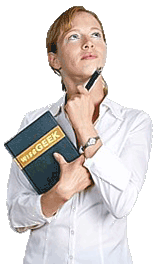 During the 17th century, when British colonists first made estimates of the population of the Catawba tribe, there were approximately 5,000, though these estimates were not necessarily accurate. The Catawba tribe merged with several other Indian nations, including the Iswa and several other groups that shared similar languages in the Siouan language family. At the same time, the overall numbers of all Native American tribes were declining because of diseases such as smallpox and the side effects of alcohol consumption, all of which were introduced into the tribes by European settlers. For example, nearly half of the tribe perished during a smallpox epidemic in 1759. Various wars waged by the tribe or by Europeans, particularly the French and Indian Wars, also reduced the population significantly.
As of 2010, the Catawba numbered approximately 2,600, with about 1,200 of these in South Carolina, near Rock Hill, where the tribe's headquarters is located. About 100 lived in the Catawba State Reserve, located on 640 acres (2.6 square km) in York County, South Carolina. Many Catawba tribe members were forced to migrate to Oklahoma along with the Cherokee, and groups of Catawba still live in Oklahoma and Colorado. The Catawba tribe received recognition by the U.S. government in 1993.
AS FEATURED ON:
AS FEATURED ON:






Woman holding a book