United States
Fact Checked
What Is the State Motto of Alabama?
Marie Bankhead Owen, the woman responsible for selecting the state motto of Alabama, was someone with powerful ties in the state in the early 20th century, and she was later inducted in the Alabama Women's Hall of Fame. Her father was a United States Senator, and two brothers were elected to Congress. She worked alongside her husband, who was the director of the state's Department of Archives and History, beginning in 1901, before assuming the position herself upon his death 19 years later and holding the job for more than three decades. She is the state official who suggested the state's motto, Audemus Jura Nostra Defendere, in 1923. It is actually the state's second motto, chosen because many people in the state disliked the lack of strength conveyed by the first motto, "Here We Rest."
Translated into English, the state motto of Alabama means "We dare maintain our rights." The phrase comes from a poem written in the 1700s by Sir William Jones. The poem was written in English, but Alabama had the phrase translated for its use into Latin.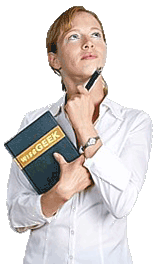 Adopted in 1939, "We Dare Maintain Our Rights" remains the state motto of Alabama and is featured on the state's coat of arms, which Marie Bankhead Owen was charged with researching. The final design of the coat of arms includes a banner inscribed with the new motto draped beneath two bald eagles. An eagle stands on either side of a shield that displays symbols or flags of the four countries that governed Alabama at various times throughout the state's history, plus the Civil War Confederacy. The symbols and flags represent the United States, the Confederacy, France, Spain and Great Britain, and above the shield is a depiction of a historic ship, the Baldine, which brought immigrants to Alabama's shores from France.
"Here We Rest," the original state motto of Alabama, was adopted after the Civil War. A Republican-dominated Legislature approved it, and it became part of an earlier state seal. The seal showed a banner with the words "Here We Rest" in the mouth of a lone bald eagle. The eagle stood on a red, white and blue United States seal.
In addition to having two official state mottos, Alabama also has had two state flags. The first flag was designed during a secessionist convention in 1861. One side displayed the phrase "Touch Me Not" in Latin, while the other side of the flag showed the saying, "Independent Now and Forever." Alabama adopted what is now its official flag in 1895.
AS FEATURED ON:
AS FEATURED ON:






Woman holding a book