United States
Fact Checked
What is the Socialist Workers Party?
The Socialist Workers Party is a left-wing political party active in the United States since 1937. It advocates a democratic, classless alternative to the capitalist model of society. The party's platform includes ideals such as full employment, strong labor unions and public ownership and control of resources. Dictatorial capitalism is denounced by this party and is not among its stated objectives.
Statements from this party declare that the party supports a non-racist, classless, feminist, socialist society. They state that socialism and democracy are linked and seek to shift the balance of power from the privileged few to the working majority. Their policies advocate equal rights with no distinctions made because of race, gender, national origin or sexual preference, and they actively seek to remove class distinctions.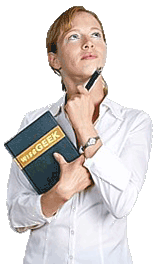 Publicly controlled resources and agencies are put forward as the ideal, and production goals are set to fulfill needs rather than to increase profits. The party endorses genuine public ownership control over disconnected bureaucracy in which social status simply shifts from the wealthy to the manager. Under this policy, the Socialist Workers Party also lists full employment as a goal.
Principles set out by the party stand in sharp contrast to the opinions of most Americans. Capitalism and consumerism have been wholly embraced by the country at large, and the socialist agenda cannot be reconciled with the rich and famous American dream. Most Americans link socialism with communism and associate the doctrine with the Soviet Union and Cold War fears.
Roots of the Socialist Workers Party can be traced to a rift in the Communist Party USA. Members who supported the Russian Leon Trotsky over Joseph Stalin broke away and formed the Communist League of America in 1928. Infighting over politics and procedure continued through the 1930s, with socialist groups splintering and fusing. This resulted in the formation of the Socialist Workers Party in 1937. In the decades that followed, infighting would continue to distract socialists in the U.S.
Other political groups around the world have parties who operate under the name Socialist Workers Party. Britain, Australia and Ireland each have parties by that name, with similar values and agendas. Other political parties and groups around the world have adopted the name but advocate different principles and politics. For instance, the name is also associated with Germany's Nazi party in the 1930s and 1940s, but that group advocated fascism as opposed to socialism, and there is no political or ideological link to modern socialist parties.
AS FEATURED ON:
AS FEATURED ON:






Woman holding a book