United States
Fact Checked
What Is the Science Fiction Museum of Seattle?
Visitors in Seattle, Washington, looking for something out of this world can explore space fantasies and alternate universes in the city's own science fiction museum. Housed in a 140,000-square foot (13,006-square meter) building designed by modern architect Frank Gehry, the Science Fiction Museum of Seattle shares its space with the Experience Music Project, a monument to music and creativity. The two museums were combined in 2000 and visitors can access both areas of the museum on one ticket.
The Science Fiction Museum of Seattle is dedicated to popular cultural media focusing on alternate reality, inhuman life forms, space, and speculative fiction. Display items are drawn from both print and film, including television. Props, including the only model of the Death Star from the popular Star Wars series, manuscripts, costumes and models are available for viewing.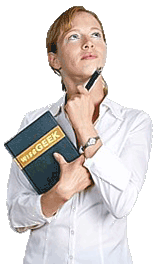 The Science Fiction Museum of Seattle doesn't shy away from teaching visitors a thing or two about this — and other — worlds. In addition to examples of science fiction from popular culture, the EMP/SF museum offers a permanent exhibit called Brave New Worlds, where scientifically supported theories for the future of Earth are presented in easy-to-understand and fascinating ways.
Visitors to the Science Fiction Museum of Seattle are encouraged to learn and expand their horizons. Instead of being left wondering at an unfamiliar piece of science fiction history, the museum provides visitors with access to computers at each exhibit. Visitors unfamiliar with a bit of sci-fi trivia can sign up for an e-mail message from the museum including more information about the exhibit.
The Science Fiction Museum of Seattle is one of only two museums in the world dedicated to the topic of science fiction and is one of only a handful of American museums that even touches the subject of science fiction. Combined with the exhibits of the Experience Music Project, the Sci-Fi Museum is a one-of-a-kind trip.
Visitors are encouraged to bring an open mind and patience. The Science Fiction Museum of Seattle is ideal for groups of mixed ages and interests. Groups can easily split up to explore the music and sci-fi areas of the museum to keep from growing restless. While teens and adults get the most benefit out of the sci-fi museum, the Experience Music Project offers activities and events for people of all ages.
AS FEATURED ON:
AS FEATURED ON:






Woman holding a book