United States
Fact Checked
What Is the Mohawk Reservation?
The Mohawk Indians are a group of native Americans indigenous to what is now central New York state. They are one of the original Five Nations of the ancient Iroquois League and one of many of the remaining native tribes in the United States. The Mohawk Reservation, also known as the St. Regis Mohawk Reservation or by its Mohawk name, Akwesasne, is a small reservation in Franklin County, New York. It is one of several reservations in upstate New York, along with the Oneida and Onondaga reservations.
According to 2000 U.S. Census data, the population of the 14,500-acre Mohawk Reservation a little less than 3,000 residents. The Mohawk Reservation contains the villages of St. Regis and Hogansburg in northern New York state, near the Canadian border along the St. Lawrence Seaway. Disputes over tribal law and state and federal laws have been contested almost since the ink of the Treaty of Canandaigua was dried. Since New York State passed casino gambling laws in the 1980s, the Mohawk Reservation had built the Akwesasne Mohawk Casino and Mohawk Bingo Palace as of 2011.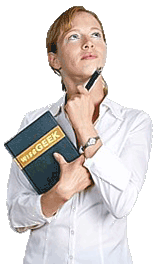 Sometime before the year 1600, the Mohawk tribe and the Oneida, Onondaga, Seneca, Cayuga and later the Tuscarora tribes formed an alliance to defend each other during war and to promote peace amongst the tribes. The Mohawks, from which the mighty Mohawk River in central New York state is named, settled along the eastern border of the confederacy and were considered "keepers of the eastern door." They guarded the eastern portion of what is now the Mohawk Valley in New York state from invasions from fierce New England tribes and the Algonquians of the south.
Following in the footsteps of the other Iroquois tribes — except the Oneida — the Mohawks joined the British against the Americans in the American Revolutionary War. Led by charismatic Mohawk chieftain Thayendanegea — or Joseph Brant, his English name — the Mohawks savagely massacred small settlements along the Mohawk Valley trail from Cherry Valley to Oriskany, New York. Defeated by the Americans, the Mohawks, along with other British-allied Indian tribes, were stripped of their ancestral lands. These tribes fled for Canada, only to return to sign the Treaty of Canandaigua that promoted peace between the U.S. and the former Iroquois Confederacy.
AS FEATURED ON:
AS FEATURED ON:






Woman holding a book