United States
Fact Checked
What Is the History of the State Seal of Maryland?
The history of the official state seal of Maryland began in colonial times, and the current seal closely resembles the original. The first official seal was brought from England in the 1600s for use by the state's chancellor. It was stolen by Richard Ingle during the rebellion of 1645, and a similar replacement was sent in 1648 from England by Cecilius Calvert, second Lord Baltimore. The state seal of Maryland is one of the few in the United States to have both an obverse and reverse side, with the reverse being the most commonly used on documentation. The reverse side of the seal contains the Calvert family's coat of arms, while the obverse depicts Lord Baltimore on a charging horse with a drawn sword.
The state seal of Maryland has been replaced and altered several times throughout its history. The Calvert coat of arms remained in use until 1794, when the government replaced it with artwork designed by Charles Wilson Peale that reflected the Republican government. On the obverse was a woman holding the scales of justice with the words "Great Seal of the State of Maryland" inscribed around the outside. The reverse contained a ship in the background and a barrel with tobacco leaves on the top, a cornucopia, and sheaves of wheat in the foreground. The motto "Industry the Means, Plenty the Result" surrounds the artwork. Unlike some seals that are intended to appear as embossments on paper, this one was designed to be stamped in wax.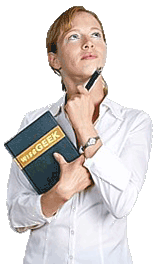 Peale's design for the state seal of Maryland was used until another replacement was made in 1817, when the General Assembly replaced it with a one-sided seal. It had an eagle bearing a shield on it. Then, in 1854, the eagle was combined with the original design containing Calvert's coat of arms to create another two-sided emblem. Twenty years later, in 1874, the complete Calvert seal was brought back into use, with a correction made to the coat of arms. This version has remained in use, but was not written into official state law until 1959, with a revision to the statute in 1969. As with the original seal, the reverse side is used exclusively to designate official documents of the state. The obverse side is also officially recognized by Maryland law as part of the seal and often is displayed on state buildings.
AS FEATURED ON:
AS FEATURED ON:






Woman holding a book